8 Wardrobe All Time Essentials
There are some fashion items that are more of an investment pick than something you should buy because its fashionable at a certain time and that will have a short duration. Here are 8 items that are considered closet "classics" and are meant to stay in your wardrobe and be worth your investment.
So, if you're looking to minimize your closet to the essentials, we leave you with some options.
1. Jean Jackets
Denim is a fabric that goes well with everything and makes every look seem a little less uptight. If it's in the right kind of color, fabric treatment and style, a jean jacket can be something you can actually wear everyday and look stylish. Perfect for seasons changing, but can also be paired underneath with a neutral color turtle neck sweater or a chunky scarf for colder seasons.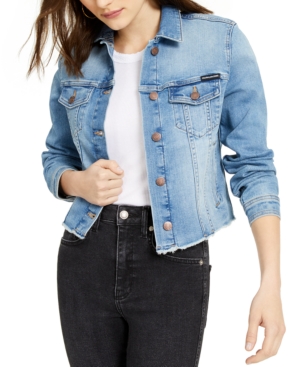 Calvin Klein Jeans. Cotton Frayed Trucker Denim Jacket Orig. $159.00  Now $47.63 (70% off) Sale ends 6/8/20
 2. Blazers
Blazers are a closet essential in black or a neutral color, specially if you are already a working adult, or just want to look a little more dressed up and stylish at the same time. A well structured blazer that's long finishes passing your bottom will never be out of style. The idea that blazers are worn only by people that go to an office is a myth... Every closet staple is meant to build a look that depends on the other variables.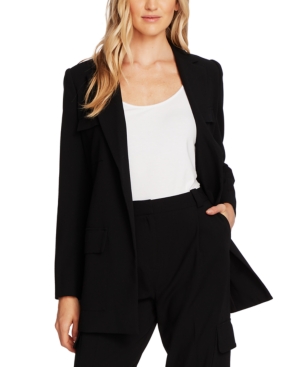 Vince Camuto Belted Safari Blazer Orig. $159.00 Now $47.63 (70% off)  
3. A Smaller than Medium Purse
A  small but "not so small" purse where you can fit your everyday REAL PERSON items, is a good investment. Again,  you can make it look really casual with a t-shirt and a jean jacket, or, dress it up with a classic cocktail dress and heels.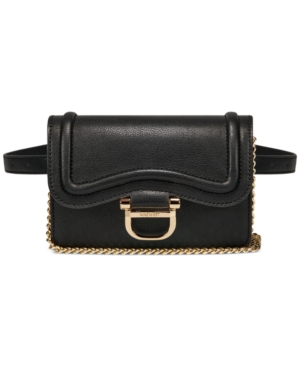 Nine West Harper Convertible Crossbody Belt Bag
4. 
A Classic Cocktail Dress
A dress that is classic enough to be worn to a cocktail party, or even to a more casual event, is a staple piece that will be worth your money. The piece below is cut in a the perfect spot to flatter different type of bodies. And the fact that it has pockets just makes it more stylish and current.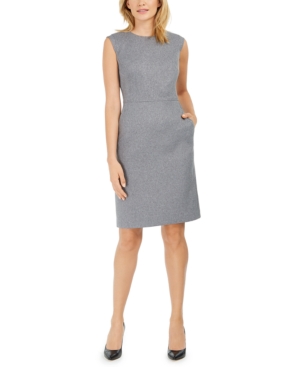 Anne Klein Heathered Twill Sheath Dress
5. 
A Bra that Actually Fits
We know that lots of people are going bra-free now, but for the ones that need some kind of shaping, holding, etc. there's nothing more satisfying than wearing one that is actually your size, let's you breathe, has a good fabric (and looks good) is a whole investment. So if you're putting your money in clothing, try spending in things that will be worth it.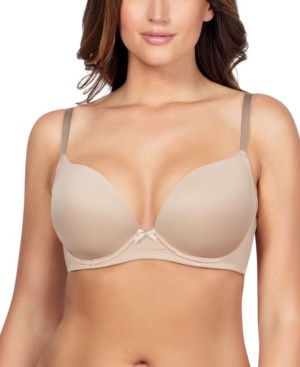 6. Classic High Waisted Jeans
High waisted jeans, whatever style they are, are probably going to flatter more types of bodies than a low rise, or even a mid rise. They also can be dressed up and down, and change like a chameleon depending on what other items you match it with.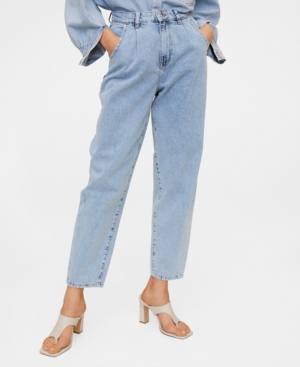 MANGO Jeans Slouchy Regina $59.99
7.
 Basic Round Neck T-Shirts
Good quality, basic neutral colored t-shirts are a life-saver. Better if they have a round neck because you throw layers over them easier. For t-shirts or blouses, cotton is a fabric that is good to invest in because it let's the skin breath and, besides from preventing from being too hot, also, synthetic fabric are more likely to cause bad body odors. So investing in all-cotton or cotton blend is a better option in general.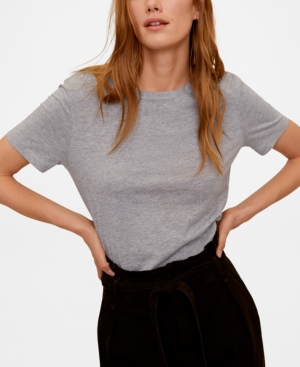 MANGO Essential Cotton-Blend T-Shirt $9.99
8.
 A Basic Buttoned down Shirt
This is more of a staple if you're the kind of person that has to be formal for anything (probably thats all of us) and doesen't want a lame white shirt. Find one that actually looks good buttoned up or with an open neck. It doesen't have to be white (you will benefit from any neutral color), the most important thing is that the fabric does not look cheap (looks expensive does not equal that it's an expensive garment necesarilly) and that it's not to lose or to tight; Let it be cool and comfortable in your body.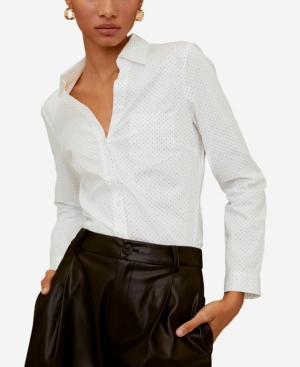 MANGO Printed Cotton Shirt $39.99
Note! Yes, we do work with affiliate links (that means that a small portion of the sales in this article will go to us without affecting the price of the article) BUT, every ítem and idea, styling and taste is our pick.